Shell tile decoration is a unique idea for interior designs. Shell Tile is one of the most leading manufacturer and exporter in the Philippines that can provide high quality product of shell tile around the world. It produces different selections for styles for shell tile product.
The Shell Tile decoration is made of precious seashells that can be seen in many beaches and islands in the Philippines. Shells are natural lovely objects and it can even more lovelier for decorations and designs specifically in interior designs for home,hotels, walling, flooring and in different things likes tables, chairs and cabinets. It is in demand product for hotels and restaurants for their interior decorations.
Shell Tile Decoration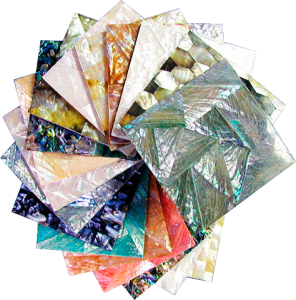 has different features product like shell tile and shell panel for decorating and walling. With different and artistic features the customer can choose his/ her own designs in the different colors and styles as long as the product is available.
ADDRESS:

Sudtunggan Road, Basak,
Lapu-lapu City, 6015, Cebu Phillippines

Telephone No:
# +63-32-2368676
# +63-32-2368653
Fax No:
# +63-32-2368377

FACTORY LOCATION:

SHELL TILE VIDEO: